Networks and Systems | Leslie Kerby and Lianne Arnold collaborations
June 29 - July 21, 2019

NETWORKS AND SYSTEMS - Leslie Kerby and Lianne Arnold Collaborations

One Brooklyn Bridge Park
360 Furman Street | Brooklyn, NY 11201

Open hours -
Wednesdays 3-8pm
Thursdays - Saturdays 12-7pm
Sundays 12-4pm

Receptions -
Wednesday, July 10 5-8pm
Thursday, July 18 5-7pm

Networks and Systems presents three projects developed by Leslie Kerby and Lianne Arnold through video, sculpture and installation. Closing Ceremony, an installation that will be in-progress for the duration of the exhibition will present a positive reflection on the community life of the cemetery and offer new ways in which we may consider memorializing loved ones as physical memorial parks and cemeteries are increasingly less availble. The World Contained sculpture and video animation The World Contained II uses the container shipping industry as a a force in our global economy as well as their re-use for housing and a variety of other market applications. The third project, The Laying On of Hands reflects upon the systems, networks and players that comprise our healthcare systems.

Support for the space is provided by @chashama #spacetopresent
For more great events visit www.chashama.org
---
SEDIMENT | As Above So Below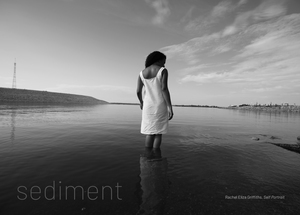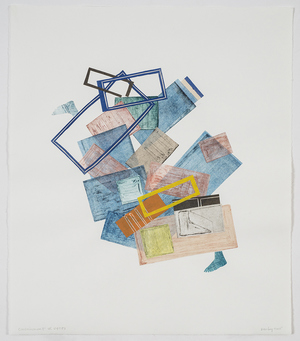 As Above, So Below
Gowanus Dredgers Boathouse
Address: 165 Second Street, Brooklyn
Exhibition Dates: May 11 - June 15th
Opening Reception - Saturday, May 11, 1 - 5 pm
Gallery Hours: Saturdays, 1 - 5 pm or by appointment
(email
sashachav@gmail.com
for appointment)
Open Mother's Day, Saturday, May 12th 1 - 5 pm
Self-guided tour with card/map: May 11 and 12, 1 - 5 pm

Curator: Sasha Chavchavadze
Artists: Monique Allain, Diane Bertolo, Jeri Coppola, Phyllis Ewen, Donna Maria de Creeft, Leslie Kerby, Mikael Levin, Nancy Manter, JoAnne McFarland, Jennifer Marshall, Andrew Mockler, Tammy Pittman.
Sediment sinks downward, settling at the lowest point, a human and ecological repository of what rises above. In As Above, So Below curated by Proteus Gowanus founder Sasha Chavchavadze, eleven artists will explore the residue of urban change, from its lowest point at the bottom of the Gowanus Canal, to the highest site lines of impending high rises.
https://www.artpoetica.org/new-page
---
Among Friends / Entre Amigos
My piece for Among Friends/Entre Amigos, May 3-12, Clemente Soto Velez Cultural & Educational Center 107 Suffolk Street @theclemente Organized by Alexandra Rutsch Brock, Beth Dary, Patricia Fabricant, this is a fundraiser for the Lower East Side Girls Club.

May 3-5 and May 8-12, 2019, 12-7pm

Inspired by the Robert Rauschenberg artwork "Hiccups", Among Friends reflects and responds to the strength and illumination we find through art, friendship and community.
---
Dance With Me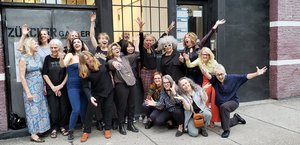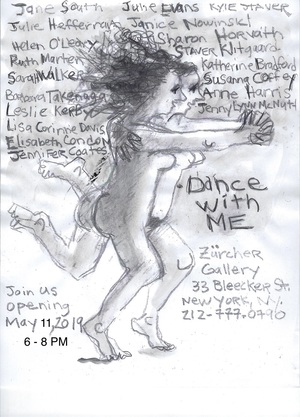 Salon Zurcher Gallery
33 Bleeker Street, New York, NY

Dance with Me
A celebratory exhibition curated by gallery artist Kyle Staver

Opening May 11, 2019 from 6 - 8 PM
On view through June 2019, Closing date TBA
Jane South
Julie Evans
Kyle Staver
Julie Heffernan
Janice Nowinski
Helen O'Leary
Sharon Horvath
Ruth Marten
Staver Klitgaard
Sarah Walker
Katherine Bradford
Barbara Takenaga
Susanna Coffey
Leslie Kerby
Anne Harris
Jenny Lynn McNutt
Lisa Corinne Davis
Elisabeth Condon
Jennifer Coates
June Leaf
---
Postcards from the Edge 21
Benefit Exhibition for Visual Aids
February 22-24, 2019
Bortolami Gallery
39 Walker Street, Tribeca, New York City

Feb 22 6-8pm
Feb 23 10am-6pm
Feb 24 12pm-4pm
---
Exhibition Ondate | Waves
Born out of a collaboration between Brooklyn-based Centotto and Bologna-based Officina 15,
Ondate / Waves
is an iterative, itinerant sequence of traveling exhibitions of postcard-sized artworks and messages addressing, in various ways, the theme of migration.

The first showing will be at Officina 15, located in the Castiglione dei Pepoli area of Bologna, with an opening on 26 January 2019.